C E N T R A L
Services
DETN TELEPRESENCE SOLUTIONS AND SERVICES
The equation is simple: Education and Health care combined together make up the most basic insurance against poverty and represent opportunity at all ages, as they empower healthy people with the knowledge, skills and confidence they need to shape better lives and their future. Both boost productivity and open doors to jobs and credit, which lead to wiser, wealthier and healthier societies, with ability to living in peace and prosperity. Having focus no that equation, we are developing DETN Network to provide TelePresence Network Solutions and Services in Education, Healthcare and Public Services.
VLI TELEPRESENCE EDUCATION AND TRAINING SERVICES
Leadership challenges and problems as well as corruption levels in Africa and solutions to these challenges are the critical success factors which determine the direction and tempo of Africa's development to a continent; which many believe possesses the economic potentials for self-sufficiency; and is able as well as capable of being the top, desirable and preferable supplier and educational goods and services on the global market. That's why we are developing VLI (Virtual Learning Institute) to design and develop targeted courses aimed at enhancing desirable leadership & governance ethics and human productivity levels that lead to economic independence.
FLT BUSINESS AND MANAGEMENT CONSULTING SERVICES
In today's customer service oriented society, timely, friendly, proactive service is sought to enhance future business growth. Customer loyalty is always impacted when you employ the right service professional to provide you with the support needed for making necessary improvements in the delivery chain of products and services to your valued customers. Our consulting company known as FLT (FrontLineTrends) helps organizations to put efforts and focus on ensuring that resources are productive and are deployed intelligently across the business, instead of just depending on staff redundancies as means of reducing costs and thereby improve on profitablilty.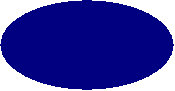 DIGITAL ECONOMY GROUP